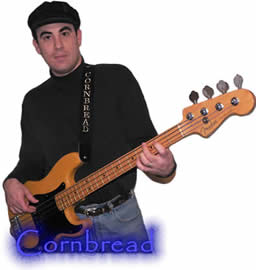 Hey ya'll, Cornbread here.

Drop me an email if there's a CD you'd like to chat with me about, have reviewed and included in CD of the Week and the Parking Lot.
Peter 'Cornbread' Cohen, CBP
Cornbread@STLBlues.net


Once submitted, and if CD is reviewed, it may take a
couple of months for review to be posted. Please be
patient - we get a lot and simply can't do em' all. Thanks.
Cornbread's Parking Lot, Home of CD & Show Reviews

Mail CD's to:
Cornbread c/o STLBlues.net

11469 Olive Blvd., Suite 163,
St. Louis, MO. 63141

Welcome to Cornbread's Parking Lot