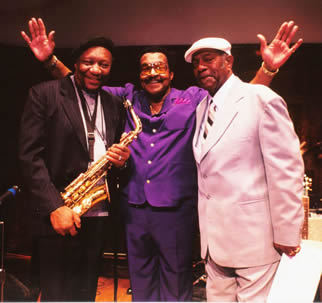 From W. C. Handy and his song 'St. Louis Blues', St. Louis has an amazing past and present, with the Blues bubbling up here like groundwater, at the same time traveling musicians arrived daily by train and boat.

Names like Chuck Berry, Ike and Tina, Henry Townsend, Johnnie Johnson, the list of talent that this City has given the world is endless!

Fast forward to today, and we still have one of the most vibrant live music scenes you'll find anywhere. St. Louis is truly a Music Capital, and with the National Blues Museum project, we will only get better!!!

Here are the interviews we've been able to capture here at STLBlues, we hope you enjoy reading them as much as we did bringing them to you!