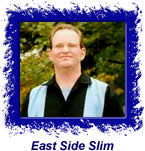 By East Side Slim


Without a Warning by Sue Foley
– Antone's Records, 1993

Sue Foley is a Canadian blues artist who connected with Clifford Antone in the early 1990s and became a fixture in Austin for years. She has since moved back to Ottawa, Canada. Sue completely embraced the Texas guitar sound, and possesses about the sexiest singing voice that you're ever going to hear!

She's recording currently for Ruf Records and is doing a lot of work promoting the recognition of female blues artists past and present. Sue wrote 8 of the 13 tracks on this album, throwing in 2 covers of Magic Sam tunes. It's just Sue on lead and rhythm guitar, along with bass and guitar on most of the tracks. Piano is added to a few tracks.

The songs:

1. Come Into My Arms – Sue gives the Texas shuffle treatment to a Magic Sam song. Listen to Sue's tasty, economical solo work. When she tells you to come into her arms, how can you resist?

2. Ruby Duby Du – This is a silly little fun track that Sue pulls off with the combination of her sexy voice and gritty guitar work. It's kind of like the blues equivalent of sugar and spice – everything's nice!

3. Open Up Your Eyes – Things slow down a bit after the 1st two up tempo tracks. But don't let that fool you, as she digs into the 1st instrumental break and tears it up! This track was written by Sue.

4. Give Me Time – The 2nd Magic Sam cover on this CD. This is a nice pop-blues-soul- track. It just make you feel good when listening to it, kind of like the best early 60s soul music does. Great solo guitar work, again! Sue's a 1st rate guitar player folks.

5. Hooker Thing – A tribute to the great Earl Hooker. It's a hoedown, yee ha! I don't know how Sue plays this fast but it sure sounds fine.

6. Sad Sad City – Sue's take on a song originally performed by Lazy Lester. She took this old Excello swamp blues tune and made it less swamp, more Texas grit – which works out very well. She took the song and remade it in her own style with more fantastic guitar work.

7. Truckin' Little Woman – Sue wrote this one. You feel like you're drivin' down the road with her. The guitar has an extremely gritty, dirty sound, with a dark and dangerous feel to the tune. I like it!

8. Sue's Boogaloo – Yes it is! This is an instrumental track that gives Sue a chance to cut loose. Jump on board and hang on tight; it's wild ride!

9. Cry For Me – Sue's take on a Chicago style blues, mixing it with her Austin sensibilities. Definitely makes your toes tap and your head bob along.

10. Live Together – This track sounds like something Hound Dog Taylor could have been found playing. It's a dirty, gritty, raw boogie baby – straight from the groin! Can I say that? Ah, I just did.

11. Without a Warning – This is a very short (1:45) instrumental track. It's a rockin' blues tune, very much in the Stevie Ray Vaughan school of influence. Stevie had only been "gone" about 2 years when Sue laid this track down. It sounds like a tribute to me!

12. Put Your Money Where Your Mouth Is – Another track Sue wrote that falls into the vein of Hound Dog Taylor, or maybe Jimmy Reed on steroids. That wouldn't have been the only thing Jimmy was on…but I digress. This tune is a very nice shuffle-boogie, again with that fantastic gritty guitar sound she used throughout this album. Sue really belted this one out vocally as well.

13. Annie's Driftin' Heart – The set closer, and a complete departure from the rest of the CD. It's just Sue and an acoustic guitar – shades of Memphis Minnie, who happens to be one of Sue's musical heroes. It's a sexy little track in the style of the blues women sang during the 1930s. This tune ended the CD in great style!

The Verdict:
I hate to do this, but I have to give this CD a perfect 5.0 on the blues-o-meter. It really is that good. If you like the Austin-Dallas school of blues guitar, this CD is for you. When you combine her sexy-sweet singing voice and gritty Texas blues guitar style you end up with a tough package to beat. It's all sugar and spice, baby!