 By Cornbread


An evening with John Mayall, Robben Ford & Eric Bibb at the Blanche M. Touhill Performing Arts Center – 10/29/05
The seventy-one year old, Godfather of British Blues, John Mayall is joined by guitar great Robben Ford and Grammy Award-nominee Eric Bibb for this Rockin' Blues Revue.
To start, the Blanche M. Touhill Performing Arts Center at UMSL is outstanding. This three-year-old auditorium has plush velour seats for 1,200 – 1,400 and makes for an exquisite venue for music and a great evening.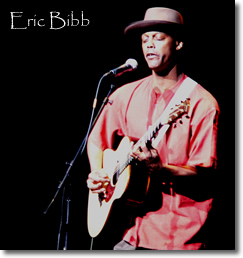 Many thought Eric Bibb stole the show with his solo acoustic six songs. Starting his short set was a 1928 John Hurt song. "Tell Riley" is a great song about B.B. King. Bibb played this on his 12 string. Bibb's style is easy going, highly animated and very comfortable playin' and singin' as if just jammin' with/for his close friends. A "Ship Called Love" is a slow gospel tune from his new CD. "I Heard An Angel Singing" featured Robben Ford on electric guitar with Bibb on his acoustic. Street Teamer UJ Miller said when Eric started playin', he just sat back and smiled.
Robben Ford also played six songs – the first and last songs were loud rock with loads of guitar. "Cannonball Shuffle" was an instrumental tribute to Freddie King featuring back-and-forth between Fords Gibson Les Paul and Bluesbreaker Buddy Whittington's Fender Strat. I preferred the slower Willie Dixon cover over the others.
John Mayall and the Bluesbreakers (Buddy Whittington – guitar, Joe Yuele – drums and Hank Van Sickle – bass) performed some ten to twelve songs. Mayall's harmonica solo was outstanding. The highlight for me was Buddy's fifteen medley of lots of songs. There were songs from the very first album with a couple from the new CD.

I liked "Road Dogs", and could have done without the one-sided political commentary from an Englishman ripping on a U.S. President. Robben also joined the Bluesbreakers for a song adding his skilled guitar chops. Bibb played acoustic and sang for the last song.

The evening ended with a "Room To Move" encore. Joining the Street Team at the show was musician Ron Hendricks, who mentioned he could have listened to the Bluesbreakers all night, and especially enjoyed Whittington guitar playin'.
Ciao' for now, peace.
Peter 'Cornbread' Cohen, CBP
~ Cornbread@STLBlues.net ~