Once again STLBlues was on the road, departing on another music seeking adventure.

Leaving a dark, rainy St. Louis day, we had Memphis on our minds! Somewhere in Arkansas we drove out from underneath the rain, and into blue skies and sunshine.

Our musical adventure consisted of several goals,

1) To explore Beale Street, with a visit to W.C. Handy Park, a good place to sample live street music of Memphis - something we always enjoy doing - and to visit the Rock and Soul Museum.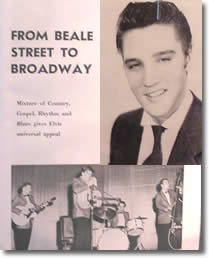 2) To do a bit of research on the influence of blues music on Elvis as he grew up in the small town of Tupelo MS, and later as the Presley family moved to Memphis in 1948, settling near Beale Street, a legendary home of the Blues.
After checking into the hotel, our first stop was a visit with good friends Jim Mills and his gracious wife Lisa. Jim & Lisa grew up in Arkansas, but now call Memphis their home. A recording artist, as well as a songwriter, Jim entertained us with a private living room concert, a real treat! Here's a song by Jim, appropriate for a Memphis review!


A lifelong friend of Jim's is Jerry Phillips. You may have heard of his dad Sam Phillips, owner of Sun Studios - where Rock and Roll history was made on July 5, 1954 when Elvis Presley, Scotty Moore and Bill Black spontaneously performed bluesman Arthur "Big Boy" Cruddup's "That's All Right" in romping, uptempo style. A few days later, Dewey Phillips - one of the most popular and influential disc jockeys in the area - played the record around 14 times in just one evening, and told his listeners it was sure to be a hit. Thousands of phone calls soon flooded Sun Studios. The results stunned everybody, and to the surprise of Sam Phillips, the black audience loved his music as much as the white audience. The rest is musical history.

So naturally a Saturday morning stop at Graceland was mandatory. As this writers wife is a lifelong Elvis fan, we chose the Platinum tour, which added the car and airplane museums to the tour. Very nostalgic and fun-filled tour, I was impressed by his display of gold records and all his show outfits. I wonder how my wife would like me in a gold suit, with my hair dyed midnight black, mutton chop sideburns, sitting in our renovated jungle room.....maybe not. Special thanks goes to Bobby and the staff at Graceland for thier kindness. Here's our Graceland Gallery, we hope you enjoy! Editors tip - those of you who want to visit Graceland, go early in the day, before all the tour buses arrive!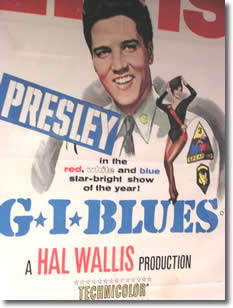 Saturday evening was reserved for Beale Street, where Preston Shannon - a familiar name on the Beale Blues circuit - was playing at BB's. Strolling the length of Beale will bring you down towards W.C. Handy park, where live music can be found just about every weekend!

In the 1970's Beale was all vacant building. Thanks to a public & private partnership, in 1983 clubs started to emerge in these once vacant buildings, transforming Beale Street into Tennessee's leading tourist attraction. Beale Street is one of the best urban revival stories you'll likely find....more here.

At the Handy park, we caught a live cover of Johnny B. Goode., a Chuck Berry classic!

Our visit to the Rock & Soul Museum took place Sunday morning on our way out of Memphis. When you begin the tour, you're given a portable CD player that gives you a 'walking tour'. The first stop is a short film with Carl Perkins and others narrating a history of music in Memphis, and how in the '50s and '60s powerful sounds of R&B, Rock and Roll and Soul emanated from Memphis. The movie has interviews with Billy Lee Riley, B. B. King, Rufus Thomas, Sam Phillips and others, as they spoke about their Memphis experience. Rufus Thomas was one of the original DJs for WDIA radio, and was a.k.a. "The Worlds Oldest Teenager".

Some of the history of Sun Records and Stax Records were discussed, and names like Johnny Cash, Jerry Lee Lewis, and East St. Louisian Ann Peebles are all part of this history. The origin of blues music, as you know, began in the Delta. Cotton was a hard life, and in the 1920s, the family would gather in the evening around the table radio, possibly an old Silvertone that was powered by batteries or a hand spring, since electricity was rare out in the country. There they would listen to artists such as Bessie Smith, or Mamie Smith, whose 1920 recording of 'Crazy Blues' opened the blues up for future generations.

There was so much to see, it's hard to sum it all up. A connection to St. Louis was on display, as among the many many artifacts was Ike Turners piano, on which he recorded his big hit 'Rocket 88' at Sam Phillips Sun Studio. Quite a whirlwind visit, we hope this synopsis accomplishes several things, mainly to motivate you to grab your honey, jump in the car, and head towards Memphis - a Home of the Blues!