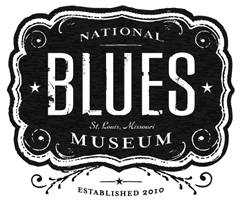 Good Friday Blues



Good Friday is when deep love meets deep pain.

Good Friday is when pretending doesn't work
anymore
and all that's left is who we really are.

Good Friday is honest and raw and real. Good Friday is the blues.


Good Friday Blues is a unique partnership of Christ Church Cathedral, the National Blues Museum and Magdalene St. Louis to bring people together on this holiest of Christian days to share and promote outstanding blues music and to help bring deep love to women whose lives have been nothing but deep pain.

From 7-9 pm on Friday, March 29, the sounds of Kingdom Brothers, Matthew Lesch, Beth Tuttle and guests will sound out from the foot of the cross in the Christ Church Cathedral Nave. A free will offering will be taken benefitting the
National Blues Museum
and
Magdalene St. Louis
, a two-year residential community for women recovering from prostitution, violence and drug abuse, set to open in St. Louis in 2014.
RSVP at our 'Events page' on Facebook