EXAMPLES:
MONTH VIEW
|
STACKED VIEW
"STLBlues is wonderfully simple and easy to use.
I give it a "4 Thumbs Up!" Also, don't let the "Blues" wording
fool you, STLBlues lists ALL types of music from bluegrass
to rock to zydeco. This site deserves to grow like wildfire!"
-- The Highlands Brewing Company

"Thanks STLBlues, you are a jewel...
this is the biggest crowd we have ever had!!"


--

Delta Frank Black, WGLT Blues DJ

"It's so easy to use and I love having control over the calendar,
with last minute gig changes it's awesome!!"

-- Thanks! BB's Jazz, Blues & Soups

• Your ad above the Live Music Calendar
• A STLBlues Twitter/Facebook social out

Thousands of music lovers visit STLBlues every day!
Contact us to get started
!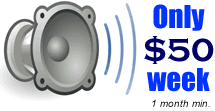 • Your ad below the Live Music Calendar
• A STLBlues Twitter/Facebook social out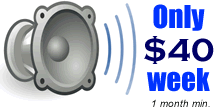 Contact us to get started
SOCIAL MEDIA, CONTESTS & PROFILE PAGES

Contact us to begin


FAST FACTS ::
Thousands of daily visits to STLBlues!
6,000+ Facebook & Twitter fans combined!

• Promote to all the STLBlues social media - Facebook/Twitter
• Promote with your 'contest' page at STLBlues - see example!
• Promote with your 'profile' page at STLBlues - see example!










Our association with the St. Louis Visitors and Convention Commission has led to the Live Music Guide being distributed at venues, hotels, restaurants all over town, at the St. Louis International Airport, all Visitors Centers, and anywhere else really cool.





LIVE MUSIC GUIDE DISTRIBUTION (CVC)
Lambert Airport - East and West terminals
All St. Louis Visitors Centers
Visitor Groups (by mail)

NEIGHBORHOODS (STLBlues)
Downtown
Midtown
Soulard – Benton Park - South City
CWE – Delmar Loop - Clayton & St. Louis County



STLBlues - the ONLY nightlife information resource in the St. Louis Visitors Guide!

"The STLBlues LIVE MUSIC GUID

E

has been extremely popular at our venue. We are constantly restocking our supply! I was also pleased to see the piece displayed prominently at Lambert Airport. As an advertiser, it assured me that the commitment to getting the brochure into the hands of St. Louis visitors was actually working." -- Director of Marketing and Publicity, Sheldon Concert Hall and Art Galleries



All Rates Are Per Edition

(15,000)

AD RATES

Titled 'Presenting Sponsor' on front cover


$1,599

Ad size 3.5" x 2.5" ad

$1,999

Ad size 3.5" x 3.5" ad

Placement on inside center panel

$1,299

Ad size 3.5" x 2.5" ad

$1,699

Ad size 3.5" x 3.5" ad

Placement on back
center panel


$1,149

Ad size 3.5" x 2.5"

$1,499

Ad size 3.5" x 3.5"

Placement on back
left panel


$1,299

Ad size 3.5" x 3.5"

Placement as a 'Featured Venue'

This premium listing showcases the BEST in venues