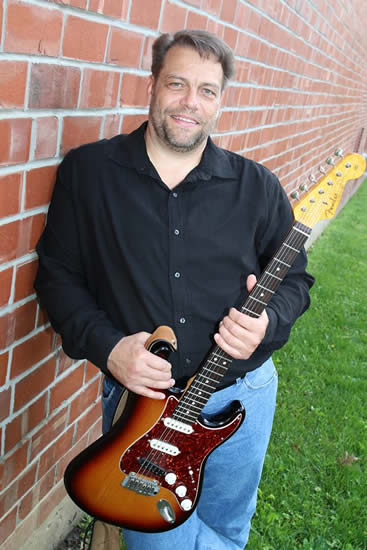 The KD Allen Band is a four piece band which features Kevin Allen on lead guitar and vocals, Mark Sheets on piano/keyboards and vocals, Mike Stevens on drums , and Ed Newton on bass. The KD Allen Band is fronted by lead guitarist and vocalist Kevin Allen. After playing the Blues scene in Europe for many years Kevin brought his Strat, his aggressive Texas tone, and his love for the Blues back to St Louis, the home of the Blues.

Bassist Ed Newton, originally from the Pacific Northwest relocated to St Louis bringing along his many years of experience and style from the Portland, OR Blues scene.

A Midwest native, Mike Stevens on drums holds it all together with his solid, clean and classic style.

On the piano/keys, and vocals we have Mark Sheets, also a local native. Mark will lay down the background and boogie with the best of them which completes the full rich sound The KD Allen Band has become known for.

The best way to appreciate the electricity and talent of The KD Allen Band is to catch a live performance, and when you do, it will be a show you won't soon forget.
"Thanks For Loving The Blues"

-- back to top --
Coming Soon!
Texas Flood - KD Allen Band - 1860's Saloon Soulard
T
oo broke to spend the ni
ght
- KD Allen Band - 1860's Saloon Soulard
Coming soon!
Cold water backstage
4 hotel rooms, meals before or after performance, and drinks
--
back to top
--

NEW BANDS CLICK HERE
From clubs to corporate events to festivals, STLBlues can help make your event a memorable one!